Behind every great woman... are the women who have her back!
There is power when women come together and it's been proven over and over in studies that women who support women are more successful overall! Collectively, we can make a larger impact in business and in our community. We, at United Way, are harnessing all of the empowering energy in Clallam County to form a Women's United affinity group where we can come together, build skills, raise each other up and channel the power of collaboration...and have a ton of fun doing it! This is an all inclusive safe space where we support each other and feel welcome to have a voice.
---
Get Tickets for Our Next Networking Event!
Image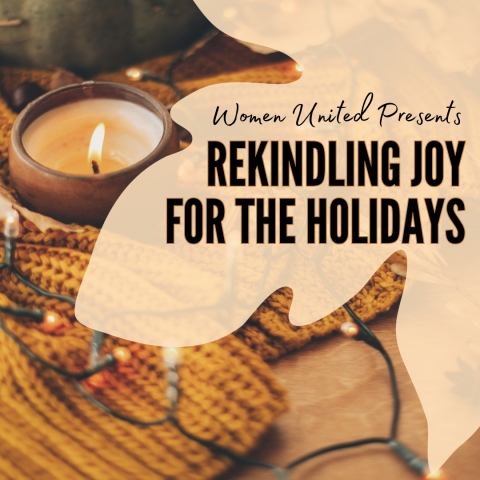 Rekindling Joy for the Holidays
Join us for an hour of networking, drinks, and hors d'oeuvres followed by presentations from some of our favorite women-owned businesses. Topics will include: DIY holiday decor, tips for elevated food & drinks, staying present and being intentional during the holidays, and more! We will have a table set aside where you can display your business cards and marketing materials so please bring them. More details about topics and presenters to come!
Thursday, November 9th | 5 - 8pm | $35 Tickets | Red Lion Hotel Port Angeles Harbor
Learn
Join us for the opportunity to build your business, become a better leader and learn new skills at our quarterly meetings.
Support
Make and foster connections with women willing to support and guide you in your career and life. This is a safe space to share your struggles, give and get advice, and celebrate each other's wins. Whether you need help navigating your new normal at work or are looking for support from women who understand what you're going through, Women United will give you the boost we all need.
Network
Join us for the opportunity to meet like minded women, build your business and strengthen your network!
Our Women United affinity group aims to represent every race, ethnicity, sexual orientation, ability, and religion; reflect a spectrum of gender identity; and connect across Clallam County. We wholly commit to being anti-racist and anti-oppressive so that, through our genuine connections, we are affirmed as we strive to make our community better and support each other!