Days of Caring is a community-wide effort that brings together volunteers and local businesses to provide short term, project-focused volunteer service with non-profit and public organizations. This year, United Way of Clallam County partnered with Peninsula Housing Authority (PHA) on the Maloney Lane / Forks Group project. With funding from USDA grants and overseen by PHA, this project empowers groups of families to collectively build homes for themselves and each other, using sweat equity and volunteer labor.
Volunteers from the community and members of the United Way of Clallam County staff spent the day working on two different houses, prepping and painting, and installing soffit as well as sections of plywood to the exterior. Our Development Director, Jaycie Wakefield, painted an entire house herself! Not only did we have a great time, but ultimately, this effort will result in five Forks families (a total of nine adults and ten children) achieving a crucial amount of financially stability by finally owning their own homes.
Full photo album available at our Facebook page: https://www.facebook.com/UnitedWayClallamCounty
Image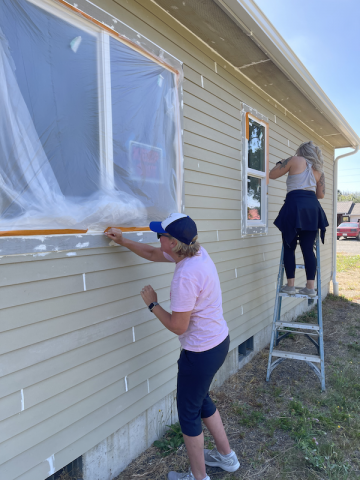 Image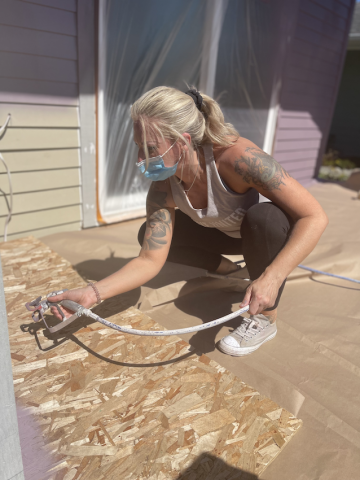 Image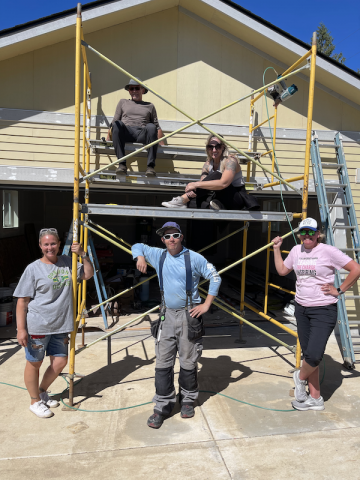 Image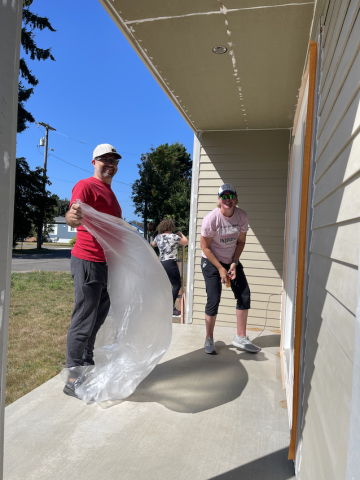 Image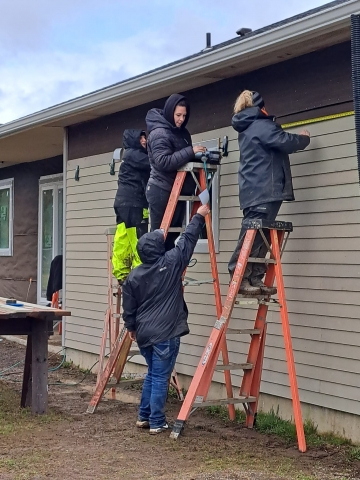 Image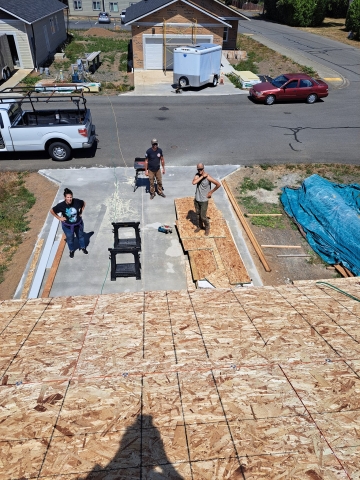 Image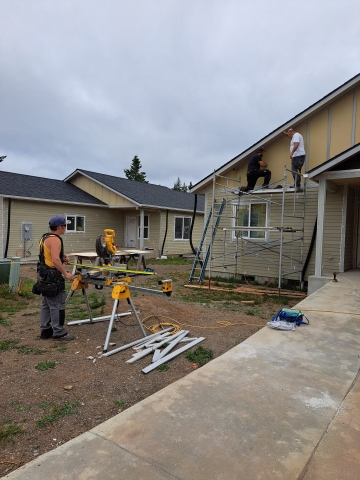 Image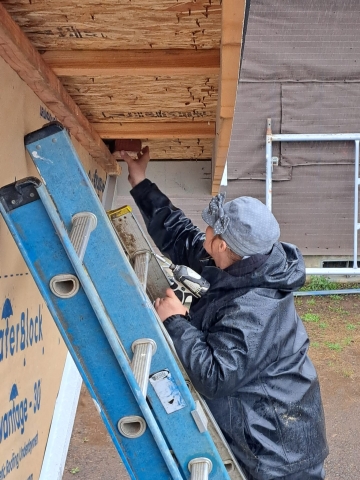 Image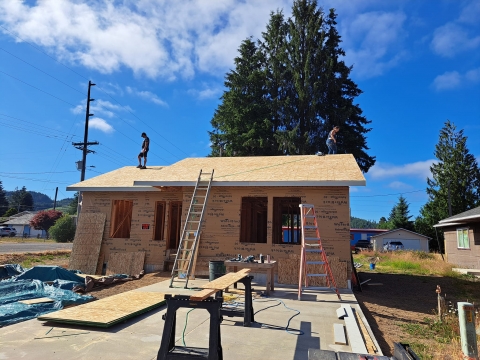 Image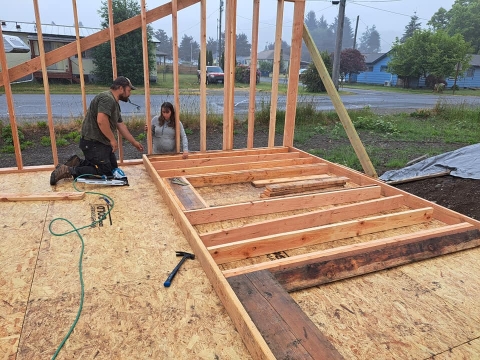 Image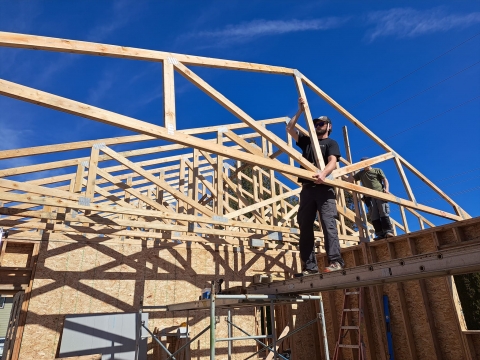 ---
How the Program Works
The Mutual Self-Help Housing Technical Assistance Grants Program, "Provides grants to qualified organizations to help them carry out local self-help housing construction projects. Grant recipients supervise groups of very-low- and low-income individuals and families as they construct their own homes in rural areas. The group members provide most of the construction labor on each other's homes, with technical assistance from the organization overseeing the project." The Maloney Lane / Forks Group grant is being overseen by Peninsula Housing Authority, which serves both Clallam and Jefferson Counties. As a sweat equity home ownership program, each of the households involved must spend 32 hours per week working on the project. However, 16 of those hours can be performed by volunteers. This project began in 2020 but was dramatically paused because of the pandemic.
This project is ongoing. If you would like to volunteer, click below to contact Doni Thomason with the Peninsula Housing Authority.