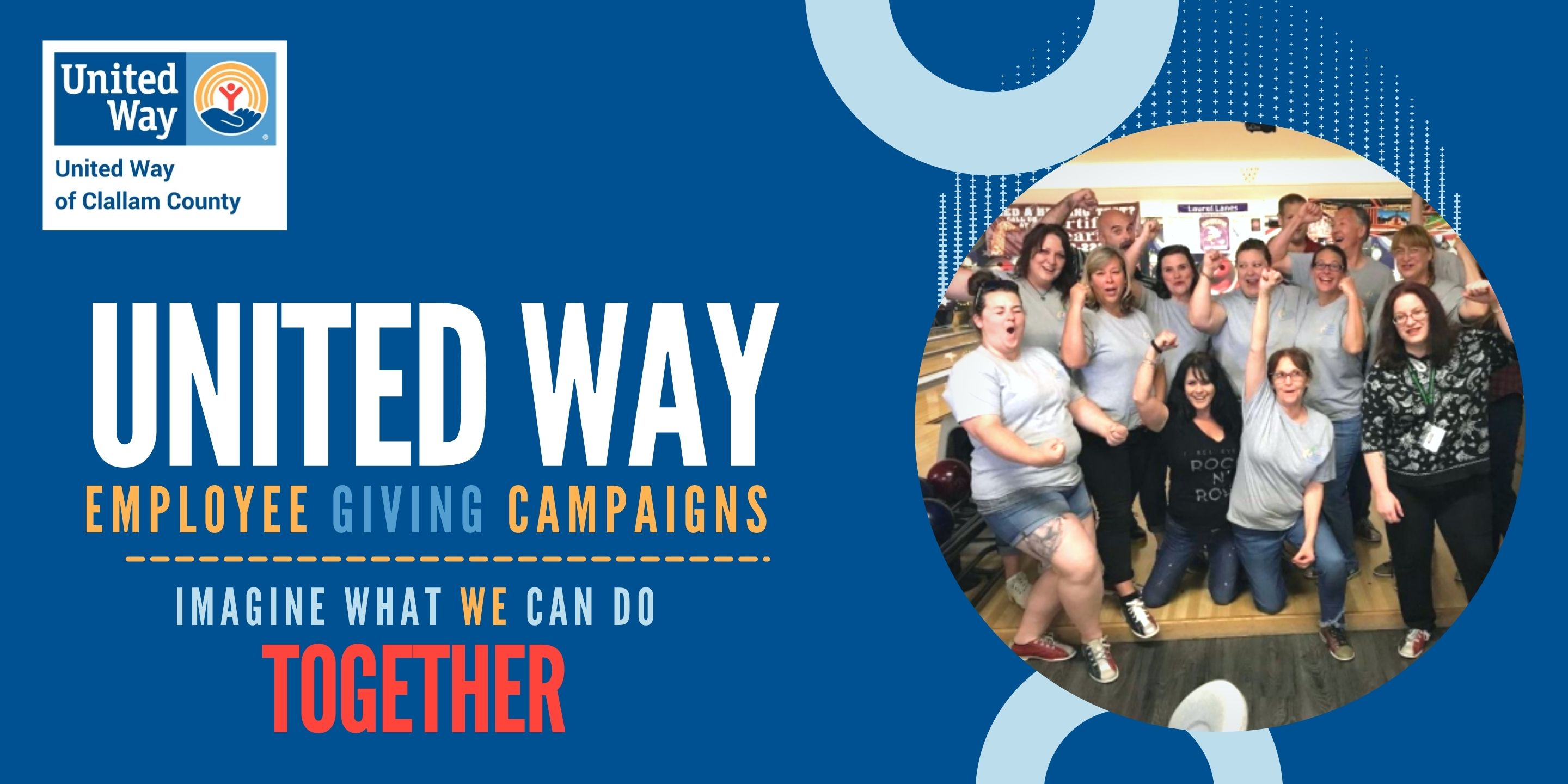 Thank you for your support as a Workplace Ambassador, your role in the workplace is vital to the campaign's success. In the links below, you will find information to assist you in educating your employees about United Way of Clallam County and supply you with information regarding your campaign.
EMPLOYER RESOURCES:
Types of Campaigns - Traditional, Virtual and Rollover
Social Media Post Examples for Employee Campaigns
What is United Way of Clallam County?
Contact Us! For additional materials or information, please contact us at (360) 457-3011 or email info@UnitedWayClallam.org