< Clallam Resilience Project Home
2022 - 2023 Collaborative Learning Academy Is Now Occurring with...
Clallam County Sheriff's Office
First Step Family Support Center
Lutheran Community Services NW
NAMI (National Alliance on Mental Illness) WA
New Growth Counseling Services
OlyCAP (Olympic Community Action Program)
OPEN (Olympic Peninsula Extended Needs) Housing
Peninsula College
Port Angeles Food Bank
Port Angeles School District
Sequim City and Police Department
Sequim School District
Serenity House of Clallam County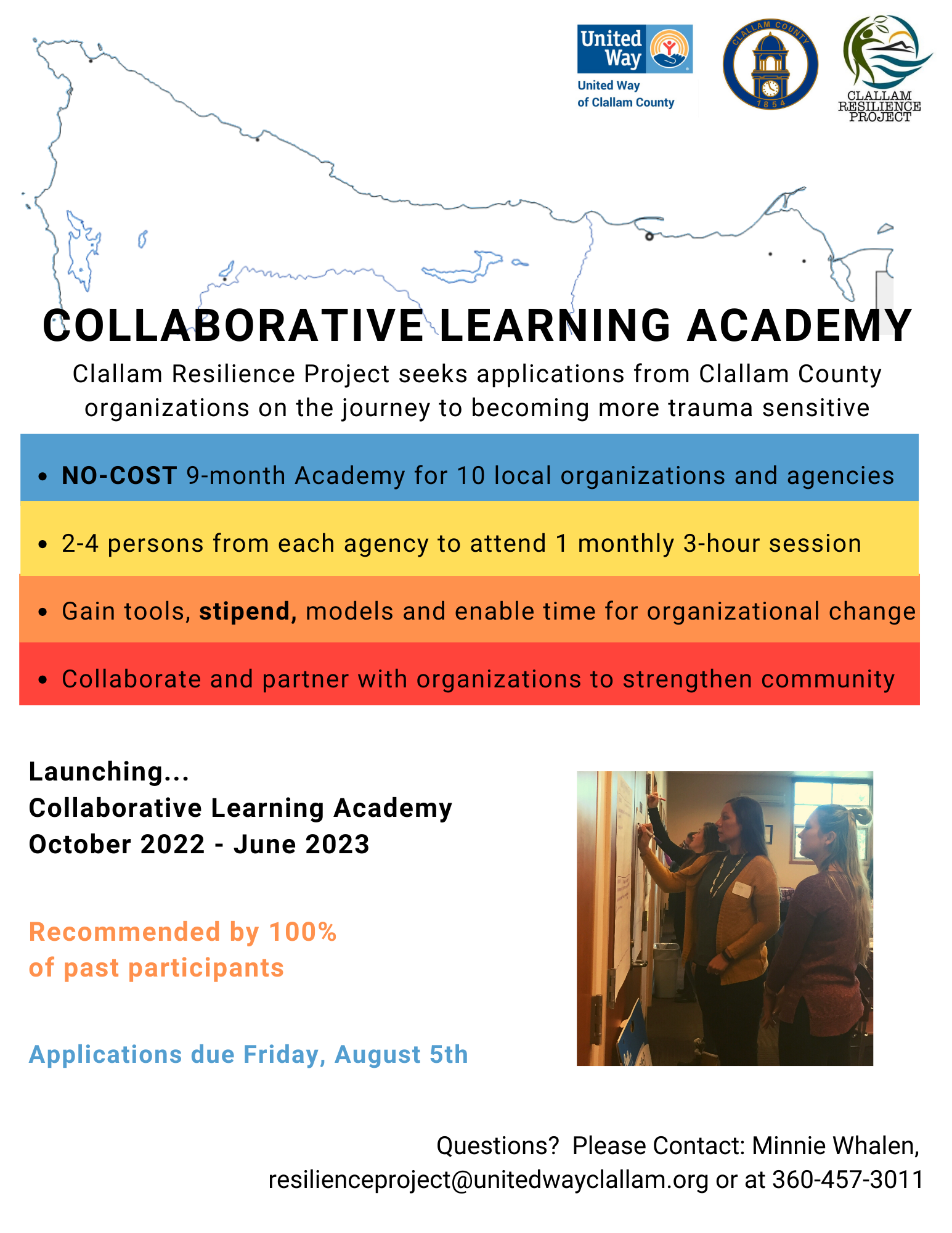 Read about the Collaborative Learning Academy in the Peninsula Daily News
Listen to Minnie Whalen's interview about the CLA on KONP.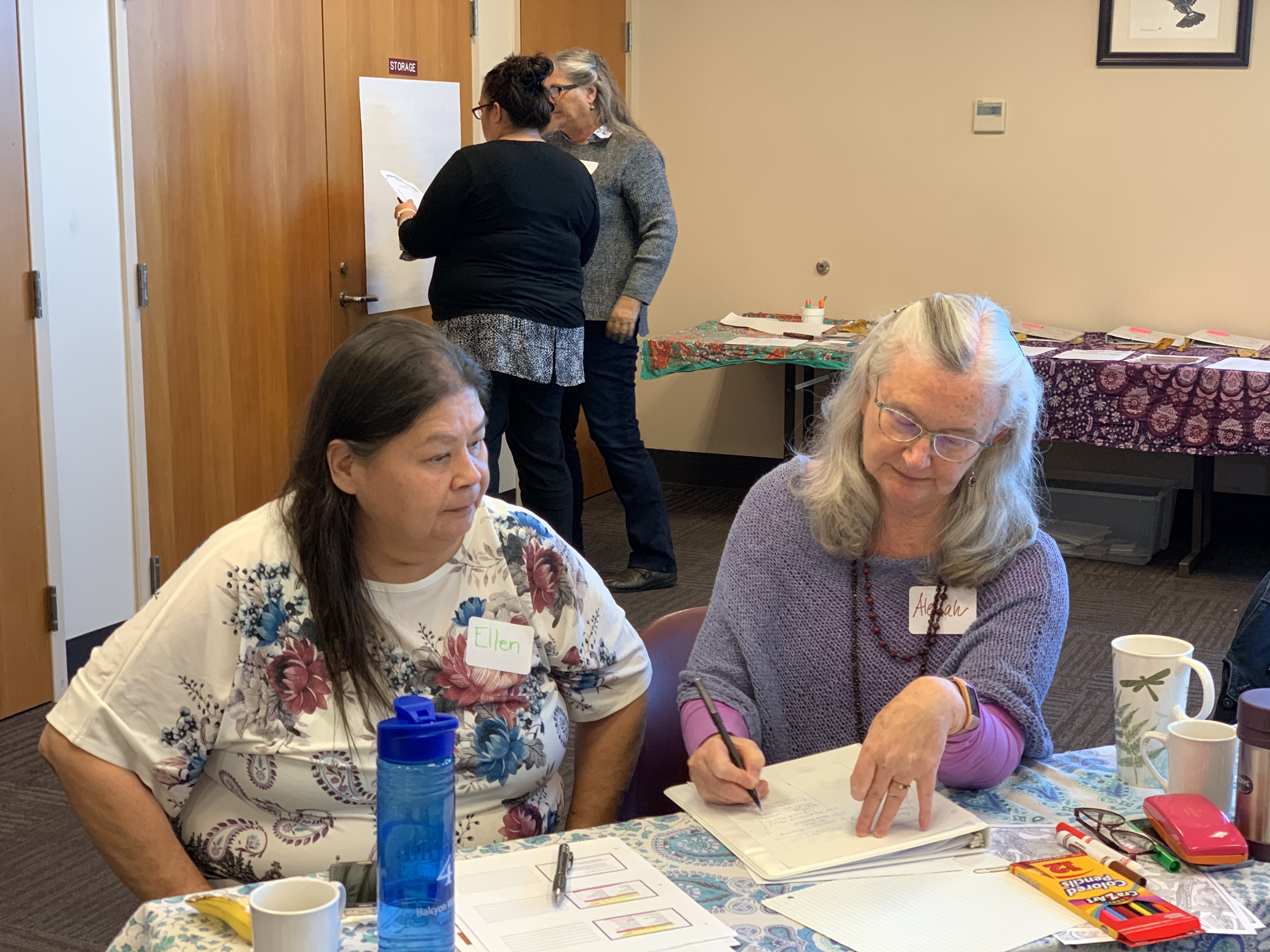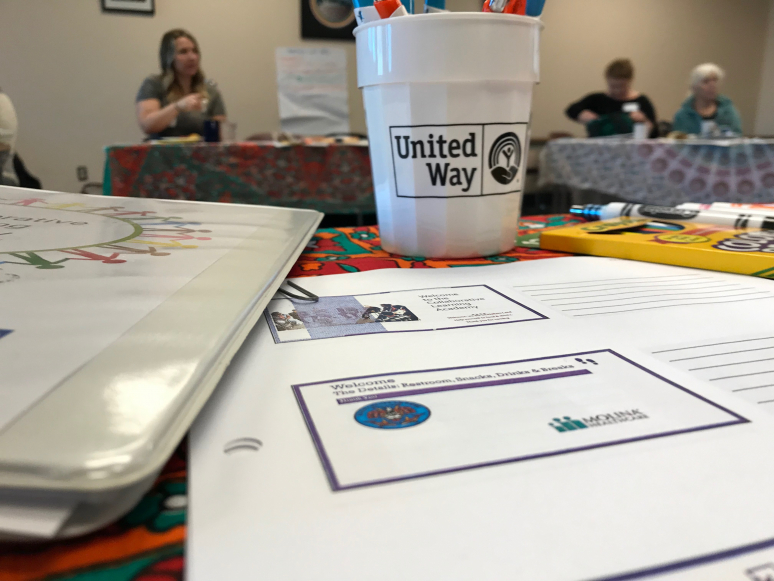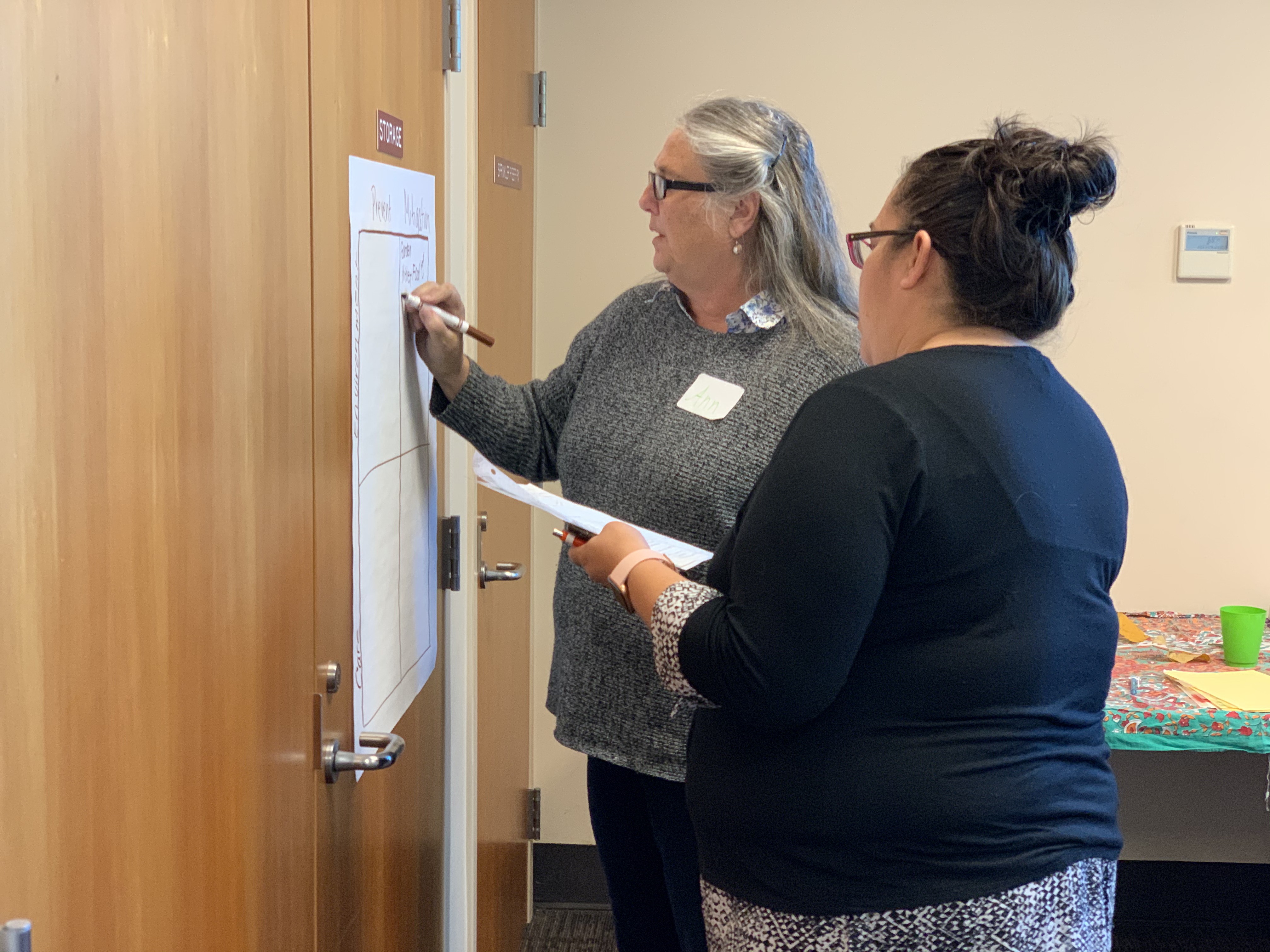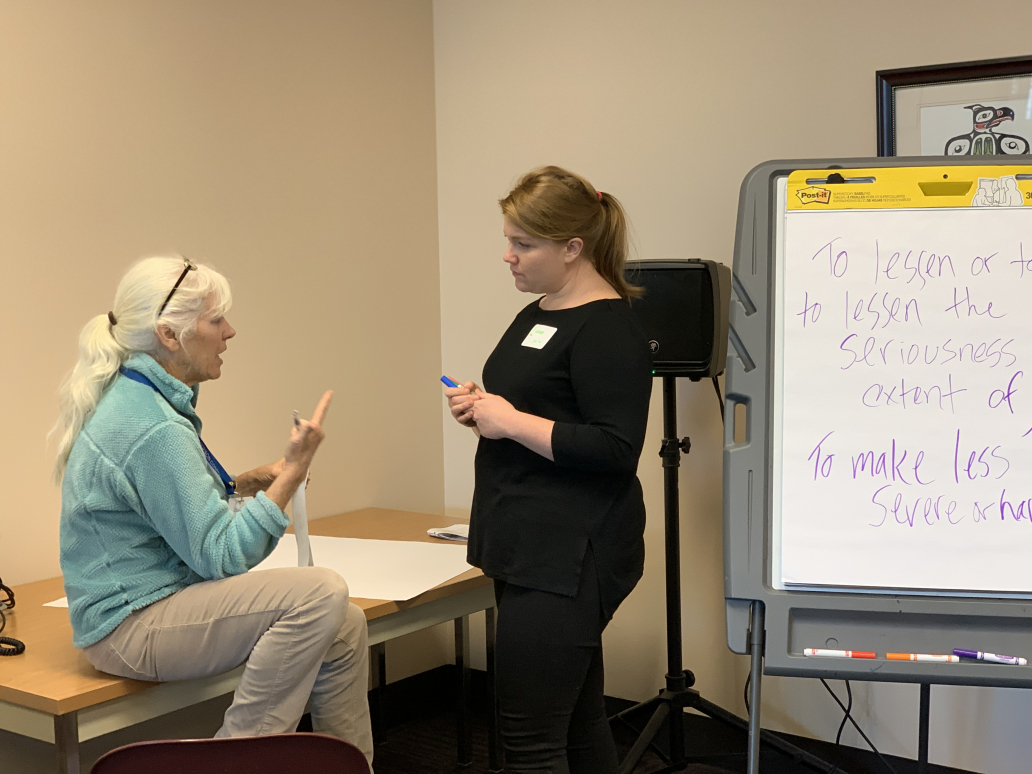 2019 - 2020 Collaborative Learning Academy Cohort 
A cross-sector network of agencies and care providers came together to learn about the NEAR sciences, consider trauma sensitive care in their own agencies, and collaboratively enhance the way people are cared for, treated, and served in our community.   
See a report on the Collaborative Learning Academy September 2019-Febraury 2020.
"We are in the process of developing more trauma informed
support at our agency. I will continue to remind my staff to not
assume they know why people make the choices they do.
I will take more time with clients to understand their situation
and how I can help them." 
 - 2019-20 Collaborative Learning Academy Participant